Oxley Convention City is strategically located at the heart of Batam's financial district and is the first integrated development in Batam. The development comprises a convention centre and five towers. Included are:-
• a 29-storey office tower with 320 strata office units
• a 21-storey hotel with 520 rooms
• three 32-storey residential towers with a total of 1,635 units
Two residential and hotel towers sit above a three-storey strata commercial podium with about 100 units.
Oxley Convention City @ Batam is a 50:50 joint-venture project between Oxley and the land owner, PT Karya Indo Batam (KIB). Located strategically at the junction of Jalan Sei Panas and Jalan Raja H. Fisabilillah, the flagship development is sitting on land of approximately 20,000 sq metre in the city centre. It is near to a wide range of amenities. Major banks nearby include BNI Bank and OCBC NISP, Nagoya shopping and food district are just minutes away. It takes about 10-minute drive to get to the ferry terminal.
The residential units range from 275 sqft studios to 1,418 sqft. When completed, the project will be managed by Metro Global Solutions, a JV company between Oxley and Australian-based facilities management company Metro Global.
As most land parcels in Batam have a 35-year lease, with the option to renew for 30 years, owners of the strata commercial and residential units will be purchasing their property with a 35-year lease with the option to renew for 30 years.
Integrated development with a thriving ecosystem including an exclusive hotel, an exciting retail and F&B avenue, a vibrant collection of shop units and three 32-storey towers of luxurious residences

MASTER PLAN – DEVELOPMENT IN PHASES
Construction will begin in May 2017, with a target of 36 months for completion and will be built in phases
WHERE THE HEART OF COMMERCE BEATS
A first-of-its-kind in Batam, the Oxley Convention Centre introduces businesses to an innovative venue to connect, network and showcase their offerings. Surrounded by an exciting spread of retail, dining and hospitality offerings, as well as an improved transport network, it allows for a constant and natural flow of traffic, making it ideal for large gathering
BE KNOWN FOR THE COMPANY YOU KEEP
Conveniently located in Batam's thriving financial district First business tower with an integrated convention centre 29-storey tower with 320 office units Minutes away from the ferry terminal and international airport, ideal for regional operations Set within a robust economic and business climate perfect for investment opportunities, Oxley Business Tower offers premium signature office spaces befitting business leaders from across the globe.
BUSINESS, PLEASURE, OR BOTH
Standing at 21 storeys, Oxley Hotel is located along Jalan Raja H. Fisabilillah. With convenient hotel facilities such as a gym, a bar and lounge, 24-hour reception service, exclusive concierge service and a swimming pool, the Oxley Hotel delivers quality service and a welcoming experience for both business and leisure travelers.
DISCOVER LIFE'S GREATEST LUXURIES, RIGHT AT HOME
Whether it's looking for the newest collection from popular international brands or supporting local talents from favourite home-grown labels, Oxley Shoppes presents a universal shopping experience

SAVOUR THE FINER THINGS IN LIFE
Oxley Square is a dynamic alfresco F&B podium located on the 2nd storey. Bringing the world's greatest cuisines closer to you, the podium offers tantalising F&B selections such as numerous well-loved restaurants serving an eclectic choice of world-class cuisines.
THE BALANCE BETWEEN WORK AND LIFE
One of the development's highlights, Oxley Collection offers a unique experience of integrated living and working at the heart of the city. A collection of 99 shops units, ranging from 1 to 3 storeys with the lower floors commonly used for commercial purposes.
EXPERIENCE THE EXCEPTIONAL

Oxley Residences, the residential development of Oxley Convention City, offers well thought out homes with high ceilings and balconies that take in the scenic views outside. With a choice of homes suitable for both singletons and growing families, these residences easily meet the demands for an elevated urban lifestyle.

OXLEY RESIDENCES – FLOOR PLAN
OXLEY CONVENTION CITY – LOCATION MAP
A GLOBAL CONNECTION, A LOCAL FORCE

With a strategic location in the Strait of Malacca, in one of the busiest international shipping lanes, Batam enjoys a flourishing economic and business climate due to its attractive investment environment and close ties with Singapore. After becoming a free trade zone as part of the Batam Indonesia Free Zone Authority (BIFZA), Batam metamorphosed into the richest and fastest growing region in Indonesia.

With strong government support and competitive investment incentives, Batam is rich with untapped potential and lucrative opportunities for local, regional and Singaporean investors. On the cusp of exciting change, the once-sleepy fishing village is now earmarked to become a vital, economic powerhouse for Indonesia, and a catalyst for strengthening crosscountry relations with Singapore, a long-term strategic partner.
ATTRACTIONS OF OXLEY CONVENTION CITY
Strategically located in the heart of Batam financial district 

First integrated development in Batam, Indonesia

Approx 10-minutes' drive to Batam Centre Ferry Terminal

Developed by Singapore-listed developer Oxley Holdings Limited

Once completed, the development will be managed by Metro Global Solutions

CONNECTIVITY: (approximate time taken)
• 9-minute drive to Batam City Square (BCS) Mall, Mega Mall Batam Centre
• 10-minute drive to Batam Centre Ferry Terminal, Nagoya Hill
• 12-minute drive to International University of Batam, Awal Bros Batam Hospital, Golden City Go Kart
• 14-minute drive to Melur Beach
• 22-minute drive to Hang Nadim International Airport
• 36-minute drive to Palm Springs Golf Course
• 37-minute drive to Tering Bay Golf Course
• 45-minute Ferry Ride from Singapore to Batam
• 90 minutes ferry ride to Johor Bahru
• 90 minutes flight to Kualar Lumpur

OXLEY CONVENTION CITY SPECIFICATION
Project

Oxley Convention City (OCCB)

Developer

Joint-venture between Oxley and PT Karya Indo Batam

Location

Along Jalan Sei Panas and Jalan Raja H. Fisabilillah Batam, Indonesia

Description

Integrated development comprising a convention centre, an office tower, a hotel, 3 residential towers. The hotel and two residential towers sit above a three-storey strata commercial podium:-
•

Oxley Convention Centre

: 1,500 sqm on 5th floor directly linked to Oxley Business Tower & Oxley Shoppes
•

Oxley Business Tower

(Office Tower): 29 storeys – 320 units
•

Oxley Shoppes

(Retail podium): 4 storeys below office tower – 16 units
•

Oxley Square

(Restaurants): 2nd floor -15 units
•

Oxley Collection

(Retail Shophouses): 1st, 2nd & 3rd storeys – 99 units
•

Oxley Hotel

: 21 storeys – 520 units
•

Oxley Residences

(Residential Apartments): 3 blocks of 32-storey towers:-
Tower A – 624 units
Tower B – 569 units
Tower C – 442 units
Total: 1,635 units


No. Of Residential Units

1635 units

Site Area

Approx 20,000 sqm | 215,280 sqft

Tenure

35-year lease with option to renew for 30 years

Buyer's Eligibility

Foreigners (e.g. Singaporeans / PRs / others) eligible

Expected TOP

Estd Oct 2020

Unit Mix

275 sqft studios to 1,418 sqft, four-bedroom duplex penthouses

Parking

About 1,000 Car Park Lots

Recreational Facilities

BBQ pits
swimming pools
sauna
playground
multi-purpose function room
well-equipped gym


Developer's Profile

Oxley Holdings Limited ("Oxley" or "the Group") is an international property developer headquartered and listed in Singapore. Oxley specialises in the development of quality residential, commercial, and industrial projects. Since its incorporation in March 2010, it has launched 32 projects and completed 21 projects.

Through forging strong partnerships with reputable developers and business partners, the Group has built a business presence across nine geographical markets today, including Singapore, the United Kingdom ("UK"), Ireland, Cambodia, Malaysia, Indonesia, China, Japan and Myanmar.

Key overseas projects under development include the mixed-use development, Oxley Towers Kuala Lumpur City Centre in Malaysia, a waterfront township development of 363,000 square meters in London, UK, and two mixed-use developments in Phnom Penh, Cambodia. In Dublin, Ireland, the Group is developing a site of 2.35 hectares next to the proposed new headquarters of the Central Bank of Ireland, combining 65,000 square meters of Grade A office and retail space with 273 luxury residential apartments.

Oxley's developments are typically located in choice areas that are easily accessible.
VVIP PREVIEW REGISTRATION

REGISTER YOUR INTEREST EARLY TO ENJOY:

Invitation to VVIP Preview

Direct Developer Prices

Early Bird Discounts

Priority selection of choice units

SALES HOTLINE:

+65 6100 0601

MOBILE :

+65 9847 0768

(Please Call/SMS/WhatsApp)

REGISTER WITH US FOR MORE INFO, E-BROCHURE, FLOOR PLANS, PRICE, ETC.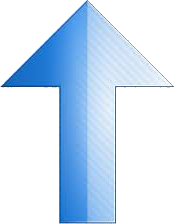 Disclaimer:
All forms of investments carry risks, including the risk of losing all of the invested amount . Such activities may not be suitable for everyone. This is an overseas investment. As overseas investments carry additional financial, regulatory and legal risks, investors are advised to do the necessary checks and research on the investment beforehand. Details of Guaranteed Rental Returns will be accompanied with respective Sales & Purchase Agreement.